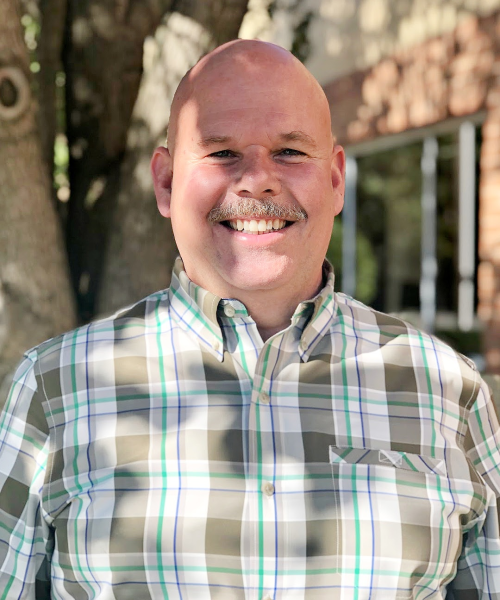 Dr. Timothy Fisher
Senior Pastor & Elder
Dr. Fisher (Tim) holds a Bachelor of Science degree from Lancaster Bible College, Masters of Divinity and Theology from Capital Bible Seminary, and a Doctor of Ministry degree from Dallas Theological Seminary. He is married to his high school sweetheart, Lisa, and together they have three children, Laura, Stephanie, and Joseph. Tim and Lisa also love playing with their two grandkids. Tim loves everything outdoors – rides on his motorcycle, hiking in the woods, playing with his bees, hunting, fishing, gardening, golf, baseball and walks with his dog.
While attending Capital Bible Seminary, Tim and Lisa began serving at Immanuel Bible Church in Springfield, VA. They spent nineteen years in Student Ministry at Immanuel before serving seven years as the Lead Pastor of Grace Bible Church in Lorton, VA. By the grace of God and with the help of Immanuel, they transformed the small struggling church into a healthy thriving church before moving to Parkway Bible Church.
You can listen to a Sunday Sermon to get an idea of a typical Sunday at Parkway Bible Church. Tim has a passion for preaching the Bible as it was written book by book and working with couples to build healthy marriages and families.